Buy Now and Receive $1,000 Toward Your Custom Options
OFFER EXPIRES MARCH 31, 2013

Whether you are in need of the healing properties of water for pain management or rehabilitation or just looking to add a new fitness option to your home, HydroWorx has the right pool for you.
Choose from our HydroWorx L-Series, HydroWorx T-Series or HydroWorx 1200 Series residential pools! Every HydroWorx pool comes with standard features such as underwater treadmill, resistance jets, and massage hose.
Order now and you will receive $1,000 toward any additional pool options including:
• Folding Therma-foam Cover
• Additional Resistance & Massage Jet:
• 6 Spa Jets
• Tile Border
• Treadmill Support Bars
• Stainless Steel Handrail
• Underwater Cameras and Viewing Monitor
• Additional Massage Hose
• 11 kW Heater recommended for colder climates
• 55,000 BTU Gas Heater: Alternative to electric heat.
Fitness Pools with Underwater Treadmill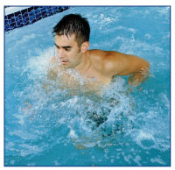 Benefits of Aquatic Therapy for Pain Management/Rehabiltitation, Fitness & Weight Loss:
Can burn more calories per minute than land exercise

Decreased pain and muscle soreness

Reduced swelling

Increased strength and mobility

Helps to regain range of motion and endurance

Improved balance

Lose more body fat and gain more lean muscle mass