Free White paper: Why Water Worx for Accountable Care Organizations
Achieve quality outcomes and decrease readmissions with aquatic therapy.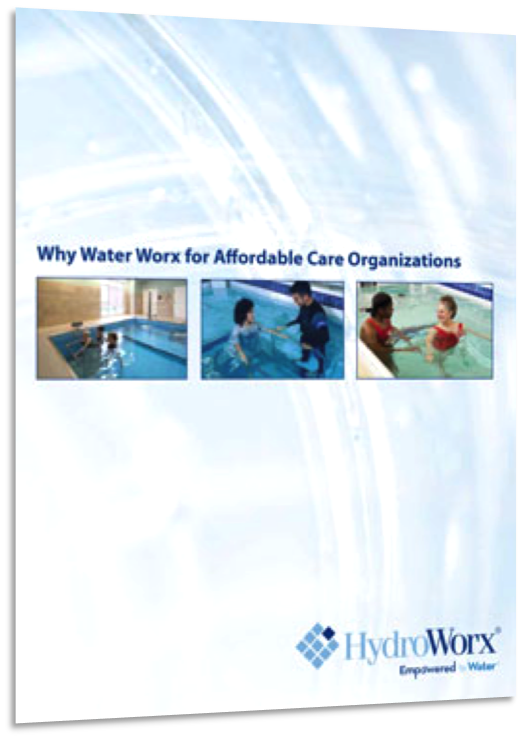 By integrating water therapy into your Accountable Care Organization, you can achieve quality outcomes and decrease readmissions. Clinicians who have used advanced aquatic technology, like underwater treadmills and resistance therapy jets as part of their rehabilitation services have found that their patients have better rehab outcomes. These patients experience less pain and are more likely to not cancel a land session than an appointment in the pool.
"On a whole, the two main benefits I see with aquatic therapy from our practice are number one, patients get moving quicker and they become functional much more quickly than they do dry-land training and number two, the patients enjoy going to therapy. They don't dread that, they don't cancel, they don't skip appointments." — Robert P. Cusick, MD. HydroWorx Customer
Download our white paper today to find out why aquatic therapy produces results for the entire spectrum of patient care, including:
Enhanced prehab and rehabilitation outcomes.
Accelerated rehabilitation outcomes and increased patient satisfaction.
Seamless transition of care with emphasis on reduced readmissions or reinjury.
Download your free copy of this white paper today to learn how to effectively integrate aquatic therapy into your accountable care organization by filling out the form to the right!