RESEARCH PROVES UNDERWATER TREADMILL THERAPY & EXERCISE CAN BE JUST AS OR MORE EFFECTIVE THAN LAND
Helping to establish validated research on the benefits of hydrotherapy is important to us. We strive to provide our customers with the most current research findings concerning water therapy and exercise.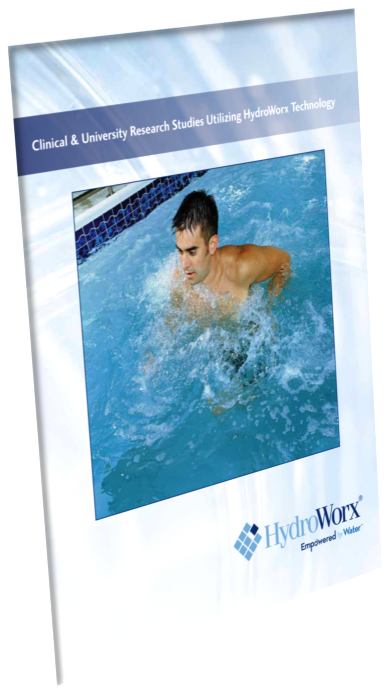 A few of the studies you will find include:
Health Benefits of Underwater Treadmill Exercise for Active Adults


Knee Anterior Cruciate Ligament Recovery Program


Lean Body Mass Increases following 12-Week Aerobic Training with Underwater Treadmill but not Land Treadmill


Metabolic-Cost Comparison of Submaximal Land and Aquatic Treadmill Exercises


Underwater Treadmill Exercise as a Potential Treatment for Adults with Osteoarthritis


And many more...
Download the remarkable findings from these research studies, all utilizing the HydroWorx underwater treadmill.