Aquatic Rehab Progressions for Sports Related Foot and Ankle Injuries



Presented By:
Jason McVeigh MS, PT, SCS, ATC, LAT
Director of Sports Medicine at the University of Tennessee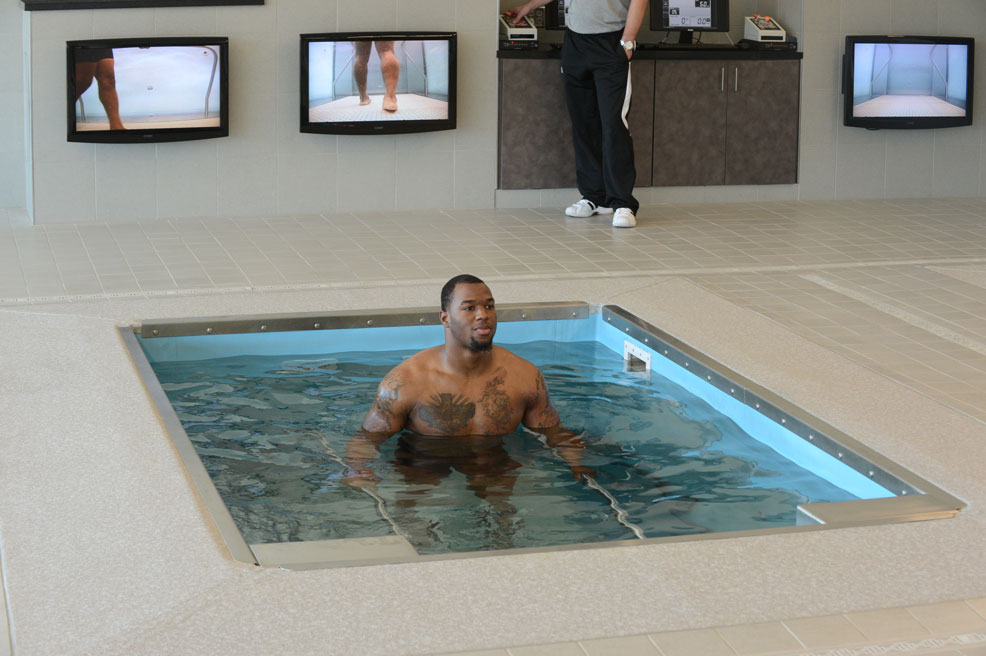 This webcast will provide treatment ideas using the benefits of hydrotherapy for common sports-related foot and ankle injuries such as 5th metatarsal fractures, Lisfranc injury, "turf-toe," ankle sprains and high ankle sprains. It will include a discussion of implementing HydroWorx equipment into a new facility. The demonstration will take place in a HydroWorx 1200 Series pool with video monitoring system where the presenter will utilize the underwater treadmill, aquatic jets, and varying depths of water to present practical exercises and protocols for foot and ankle injuries. McVeigh will also discuss the speeds, depth, exercises and progression for each of the following phases of rehabilitation.

This 1 hour webcast will be broadcast live from the HydroWorx 1200 Series pool at University of Tennessee in Knoxville, TN. Live attendees will have the opportunity to see the HydroWorx 1200 Series pool as well as Thermal and PolarPlunge pools.

*Continuing Education (you must attend the live webcast in its entirety):

Athletic Trainers: One CEU available for Athletic Trainers through BOC
All Others: Certificates will be available if you wish to petition your certification agency for CEUs.
---