Utilizing Aquatics for Speed & Agility Training
Presented By: Tony J. Testa, MEd, ATC, CSCS, Director of Sports Medicine at Seton Hall University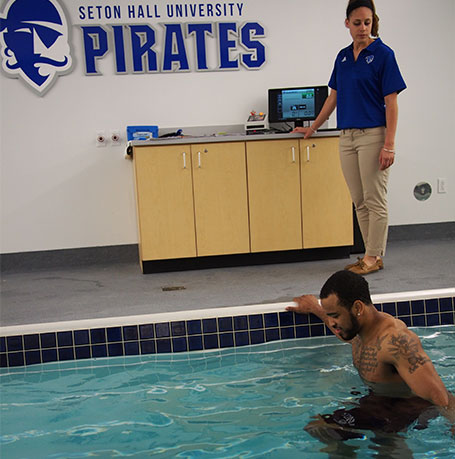 Join Tony Testa, Director of Sports Medicine at Seton Hall University, for this live webinar as he presents how to effectively use an aquatic environment for linear and change of direction running drills. During this webinar, participants will learn the varied drills and progressions used at Seton Hall University for training speed and agility while running underwater.
In his presentation, Tony will demonstrate progression of a speed training program including warm up and cool down exercises, drills for general running mechanics, as well as linear acceleration and change of direction drills on an underwater treadmill. He will also discuss how to vary speed and endurance days through the cycle and how to take advantage of video analysis. Tony will review actual training protocols with video examples.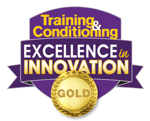 attendees will learn:
Drills for general running mechanics

Linear speed training and change of direction drills with coaching points of reference

How to utilize video analysis

Specific training protocols
What Past Webinar Attendees are Saying:
"Please continue with the webinars. They are very informative!"
"I think this was an excellent webinar!"
"You guys did a very nice job! Thank you for the webinar!"
SPEAKER BIO:
Tony Testa joined the Seton Hall University athletics department in October 2009 as the director of sports medicine. He coordinates and provides medical services for all student-athletes and works directly with the men's basketball and men's and women's golf teams.
Testa came to Seton Hall after a stint at Columbia University as assistant athletic trainer where he worked with the men's basketball, tennis and cross country teams. His experience also includes stops at Northeastern, where he served as assistant athletic trainer and head football athletic trainer, and St. Peter's College, where he was the director of sports medicine and strength and conditioning.
A graduate of Southern Connecticut State University, Testa earned his master's degree in education in sports administration from Temple University in 2002. Testa served as the president of the BIG EAST Conference Athletic Trainers Association and is a member of the BIG EAST Conference Health and Safety Working Group. He teaches as an adjunct professor at Seton Hall in the School of Health and Medical Sciences and sits on their advisory board.