Developing, Opening and Managing a Successful Aquatic Therapy Program
Presented By: Kathleen Kristoff, Regional Director, Athena Therapy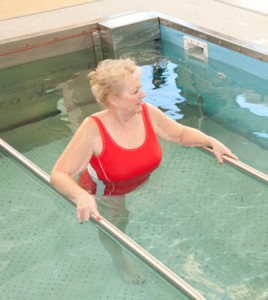 In this webinar, Kathleen Kristoff will provide attendees with an outline on how to develop and maintain a successful aquatic therapy program. She will discuss how incorporating an aquatic therapy program into an overall therapeutic approach can provide patients with a unique experience and an environment suited to benefit functional progress.
Kathleen will include tips for creating policies and procedures for day-to-day management of the pool. She will also provide ideas for strategies and equipment to utilize in order to have a well-prepared facility on opening day. Kathleen will explore ways to effectively train a staff and how to market an aquatics program, including ways to increase referrals. There will also be discussion about facility management and how to be prepared for maintaining a pool that will be sure to meet regulatory guidelines. Kathleen will also share some examples of patients that have demonstrated excellent outcomes as a result of the use of this modality.
As a result of attending this webinar, attendees will learn:
How to create and sustain a successful aquatic therapy program

Important tips on how to implement policies and procedures for managing the new pool and aquatics program

How to market a newly integrated aquatics program
What Past Webinar Attendees are Saying:
"Good seminar over all. This would be a great resource for AT educational programs."
"Great job and very informative!"

"Please continue with the webinars. They are very informative!"
"I think this was an excellent webinar!"
"You guys did a very nice job! Thank you for the webinar!"
SPEAKER BIO:
Kathleen Kristoff is the Regional Director for Athena Therapy in Northern Ohio. She is an occupational therapist who has worked in acute care, outpatient rehabilitation, and skilled nursing rehabilitation settings. Kathleen graduated from Eastern Michigan University with a Bachelor of Science degree in Occupational Therapy in 1999. She has had the opportunity to open two aquatic therapy centers from the ground up. She has also personally incorporated aquatic therapy interventions into the treatment plans for her patients.