THE NEW HYDROWORX WATER CHEMISTRY SOLUTION
July 24, 2019 from 1:00-2:00PM EDT
Presented by: Steve Berens, CEO of Clear Comfort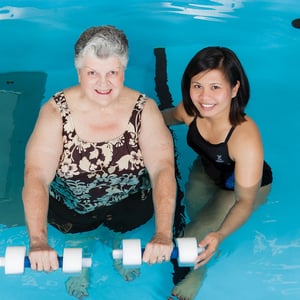 We know you take pride in your pool and we are always looking for ways to improve your patients' experience and simplify pool maintenance.
Some of the most common hurdles that come with water chemistry maintenance include:
Poor water clarity and slow water recovery leading to pool downtime

The amount of chemicals needed to keep a system balanced

Heavy chemical odor in the aquatic therapy room
In this webinar, Steve Berens, CEO of Clear Comfort, will highlight ways to overcome the most common water chemistry issues including odor, pool downtime and chemical expense. Steve will discuss strategies for improving water quality and ease of water care. Finally, Steve will share how facilities can improve their ROI with reduced downtime, chemical expense and water maintenance visits.
What Past Webinar Attendees are Saying:
"Please continue with the webinars. They are very informative!"
"I think this was an excellent webinar!"
"You guys did a very nice job! Thank you for the webinar!"
ABOUT CLEAR COMFORT:
In April 2014, Steve Berens, CEO and co-founder of Clear Comfort, optimized a patented, proven industrial water treatment technology for pool and spa water treatment. The company manufactures all its products locally in Colorado. Clear Comfort is now operating in homes, hotels, universities, YMCAs, water parks, recreation centers and more nationwide.
Our earth's atmosphere naturally creates hydroxyls to make it clean and breathable. Similarly, Clear Comfort's advanced oxidation technology creates hydroxyls to help pool owners and operators maintain clear, clean and nontoxic water to benefit the health of our bodies and the environment.