Use of cold water for immersion therapy
December 16, 2020 from 1:00 - 2:00pm EDT
Presented by: Murphy Grant, Associate Athletic Director at Wake Forest University

Sponsored by: ProCcare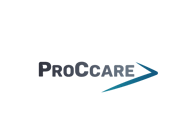 We're excited to bring you this webinar from ProCcare. Join Murphy Grant to learn the essentials of cold water immersion (CWI), including how CWI works and its benefits. The presentation will include supporting research from years of studies done on cold water research. Murphy will also offer examples of how he has used CWI in practice.
In this webinar you will:
Participants will learn essentials of cold water immersion
Participants will learn how cold water immersion works
Participants will learn about research regarding cold water immersion
Participants will be shown examples of how cold water immersion can be applied

Continuing Education: This course is intended for athletic trainers. 1 CEU is available through the BOC for athletic trainers who watch the live webinar in its entirety.
Speaker BIo:
Murphy Grant joined the Wake Forest Athletic Department in the summer of 2019 as the Senior Associate Athletic Director / Athletics Health Care Administrator.
Grant leads Wake Forest's Sports Performance Team which includes a team of 32 professionals specializing in sports medicine, athletic training, strength and conditioning, sports psychology and sports nutrition.

He began his training career with the rookie league affiliate of the Boston Red Sox before becoming the head athletic trainer at Missouri Valley College in Marshall, Missouri. Grant spent five years as the head trainer for the Oklahoma State men's basketball team including two seasons as the Cowboys' strength and conditioning coach.

In addition to his athletic training work at OSU and Kansas, Grant has worked with the television show 'The Biggest Loser,' designing workout programs for its contestants, specifically regimens affiliated with HydroWorx. Additionally, Grant has spent time working with the Chelsea Football Club, Manchester United, Manchester City, Tottenham, and West Brom of the English Premiere League and Major League Baseball's Washington Nationals, Navy SEALs, and several orthopedic and physical therapy clinics around the country. Grant is responsible for a chapter in the book 'The Use of Aquatics in Orthopedic and Sports Medicine Rehabilitation and Physical Conditioning.'