Create a Successful Aquatics Program Through Staff Engagement
August 20, 2015 from 1:00pm - 2:00pm EDT
Presented By: Keith McCrate, PT, Director of Rehabilitation and Wellness Services at Presbyterian Village North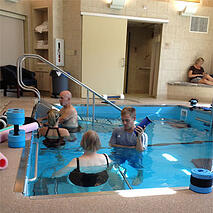 There are many techniques and best practices you can borrow to establish high-quality aquatics programming that leads to patient and client outcomes. Learn how the therapists and fitness/wellness staff work together at Presbyterian Village North as a dynamic team that is highly trained and focused on improving the lives of everyone they serve.
Attendees will learn how to:
Effectively assemble and train a staff in order to maximize an aquatics program.

Create a collaborative program bridging skilled therapy and wellness programming to maximize the benefits from an aquatics program.

Maintain a high level of engagement and excitement in aquatic sessions among clients and staff.

Create unique and innovative programs to keep your long-tenured staff engaged.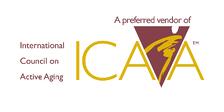 Who will benefit from this webinar:
Administrators and executive directors

Directors of physical therapy and rehabilitation

Wellness directors and coordinators

Aquatics and fitness directors