Aquatic Exercise Intervention for Patients with Osteoarthritis
January 22, 2014 from 1:00pm - 2:00pm EST
Presented By: Dr. Dennis G. Dolny and Dr. Eadric Bressel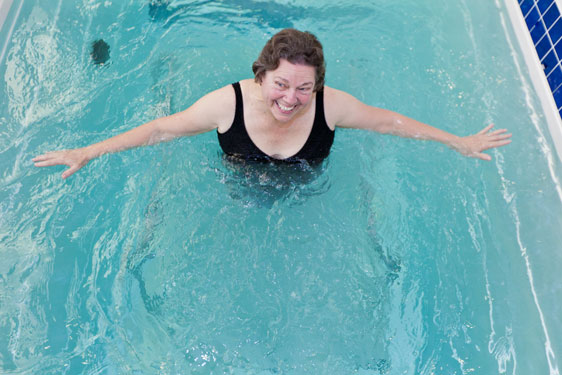 In this webinar, Dr. Dennis Dolny and Dr. Eadric Bressel will present their research on aquatic exercise interventions for those suffering from Osteoarthritis. Their studies incorporate high intensity interval training in the water and various levels of water resistance to enhance postural stability and functional capacity in people diagnosed with osteoarthritis.
This session will document the relative merits of using high intensity interval training and water resistance to compare and contrast methods of increased exercise intensity in orthopedically-limited patients. The research also provides evidence that shows to what extent the water provides a more "stable" environment to improve postural stability and functional outcomes on land.
After watching this webinar attendees will be able to:
Understand the role exercise training in water has on altering land postural stability and functional capacity in patients diagnosed with lower extremity osteoarthritis.
Understand the impact exercise training in water has on exercise adherence and perception of exercise effort in osteoarthritis patients.
Understand how increased water resistance impacts individuals who are standing still or walking in the water.
Understand how resistance jets can be used to increase metabolic and balance stress during water exercise in persons with or without osteoarthritis.