Free Program Profile: Wellness and Therapy Case Study
Exceed expectations and drive revenue with a clear goal for a community wellness center.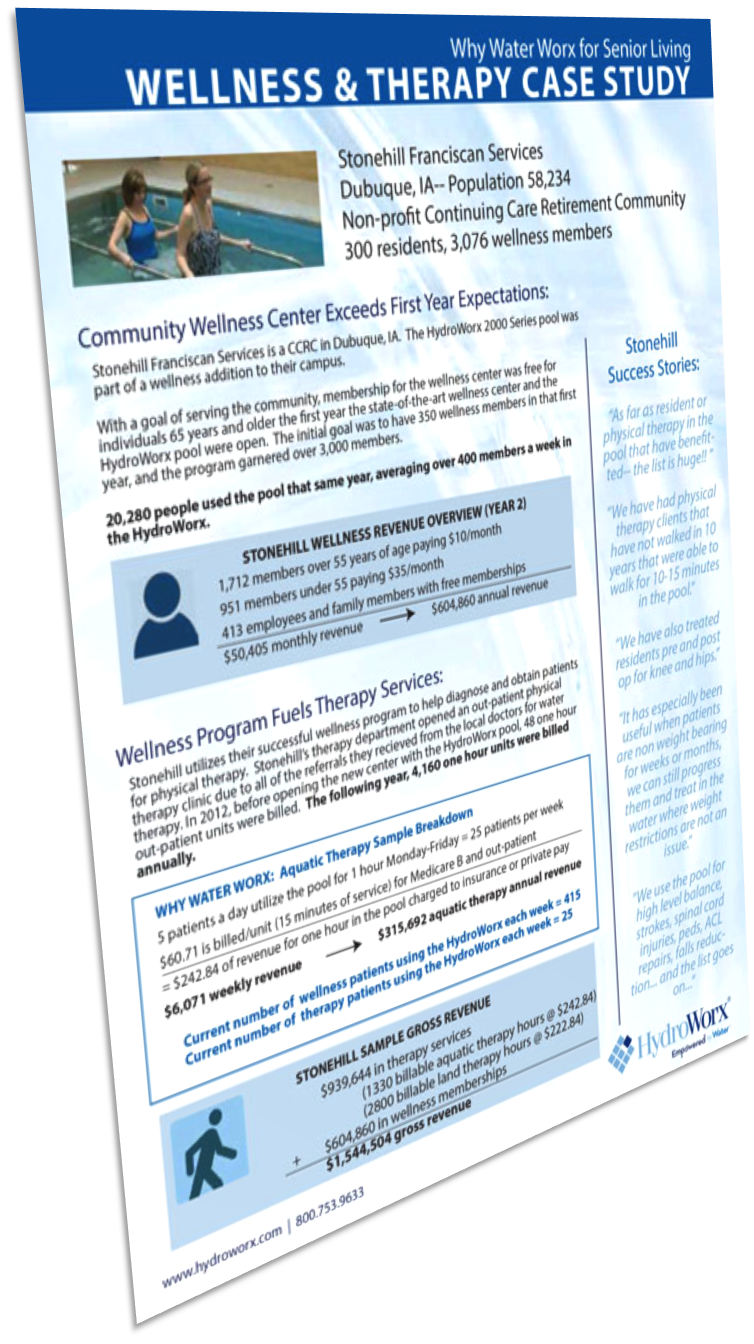 An aquatic therapy pool in a senior living community can have a significant impact on multiple facets of residents' well-being. It can be used, not only for rehabilitation after injury or surgery, but also for wellness. Using an advanced aquatic therapy pool can be beneficial to your residents, your community and your bottom line.
"We use the pool for high level balance, strokes, spinal cord injuries, peds, ACL repairs, falls reduction... and the list goes on..." — Rachel McDermott, Director of Rehabilitation, Stonehill Franciscan Services
Download our case study to see how a combined wellness and therapy program is working for Stonehill Franciscan Services including:
Sample revenue through wellness and therapy services
Driving physical therapy referrals through a wellness program
Serving the community through a wellness center
Download your free copy of this case study by filling out the form to the right!